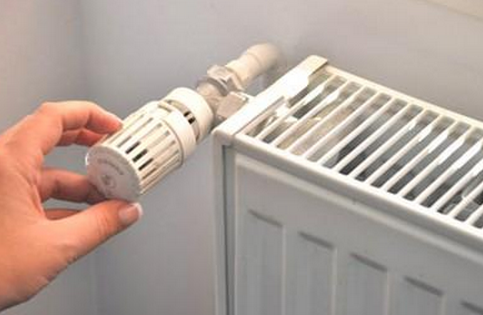 News
Ajutor social pentru perioada rece a anului
Ministerul Muncii, Protecției Sociale și Familiei continuă programul de transferuri sociale în formă monetară numit "Ajutor social", lansat în anul 2008, cu scopul susținerii familiilor cu venituri mici.
Programul are două componente de bază – ajutorul social şi ajutorul pentru perioada recea a anului (APRA). APRA este o prestație complementară ajutorului social, care se acordă lunar (în perioada noiembrie-martie) într-o sumă fixă aprobată de Guvern. La moment, această sumă este de 250 de lei, familiilor a căror venit este mai mic decât nivelul venitului lunar minim garantat majorat de 1,6 ori. Astfel, pentru anul 2015, venitul lunar minim garantat pentru ajutor social constituie 765 lei, iar pentru APRA este de 1224 de lei. Dreptul la stabilirea ajutorului social și APRA o are doar Direcţia/Secţia asistenţă socială şi protecţie a familiei (D/SASPF), iar cererea pentru acordarea ajutorului social se depune exclusiv la asistentul social din primărie. Printr-o singură cerere, D/SAPF examinează posibilitatea acordării dreptului la ambele prestații. Menționăm că cererile pentru acordarea APRA pot fi depuse în orice perioadă a anului și nu este necesar de așteptat începutul lunii noiembrie, deoarece în cazul acordării dreptului, valabilitatea acesteia este de 12 luni. Un alt aspect important este că cererea trebuie depusă până în luna noiembrie, altfel plățile se efectuează doar pentru lunile ulterioare depunerii acesteia. De exemplu, dacă cererea se depune în luna ianuarie, dreptul va fi acordat din luna depunerii cererii, iar pentru lunile anterioare plățile nu se efectuează. Din păcate, nu toate familiile defavorizate depun cerere, iar la planificarea bugetară pentru APRA au fost preconizate mijloace financiare pentru un număr mai mare de familii. În scopul încadrării unui număr mai mare de familii, prevederile legislației cu privire la ajutorul social se reexaminează în permanență pentru a modifica parametrii. Astfel, dacă inițial unei familii nu i s-a acordat dreptul, aceasta îl poate obține odată cu depunerea cererii la Direcţia/Secţia asistenţă socială şi protecţie a familiei din cadrul primăriei. În perioada noiembrie 2014 – martie 2015, de cel puțin o plată a APRA au beneficiat peste 130 mii familii defavorizate, ceea ce constituie peste 360 mii de persoane. Un alt moment important este că, peste 90% din familiile beneficiare de APRA sunt cele care au în componența sa beneficiari de pensii sau alte prestații sociale, iar în mai mult de o jumătate din beneficiari au fost familii care au în componența sa copii.





via | www.mmpsf.gov.md
The account successfully was created. To confirm the registration, type the confirmation link wich was sent to your e-mail indicated in registration form, valid for up to 30 days.
Adress to us a question
You want to obtain an answer or you will can to suggest as an article necessary for your work process? Sign in on the page, send your question or suggest and obtain the answer from the experts in the shortest time, at your e-mail or published in the compartment "Questions and answers".
Submit the services by phone
Include correct the dates who are requested and in short time you will be contacted by an operator
Feedback
To monitor the status of sent Feedback, initial we recommend to you to do sign in on the page. So, the answer at PP "Monitorul Fiscal FISC.md" at feedback will be save and will be displayed in your personal profile. If the feedback is sent an you aren't authentificated on the page, the message will be sent tot your e-mail.
Dear user
For further improvements, please write a feedback about the quality and availability of the services provided from the site and user interface.