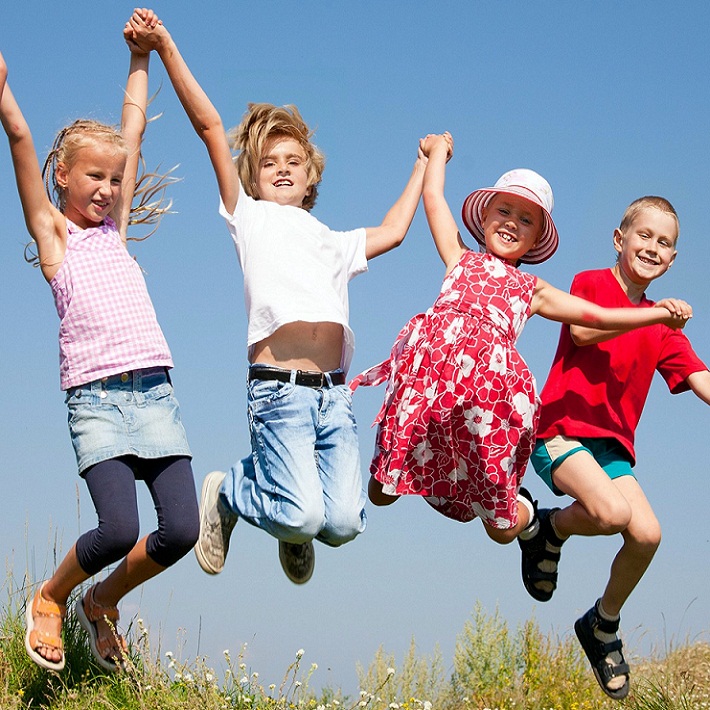 News
Cât costă o zi de vară
Costurile orientative pentru o zi în taberele de odihnă finanţate din bugetul de stat variază între 137 și 209 lei. În Monitorul Oficial din 6 aprilie 2018 a fost publicată Hotărârea Guvernului cu privire la organizarea odihnei de vară a copiilor și adolescenților în sezonul estival 2018. Potrivit acesteia, costul mediu orientativ al unei zile de odihnă pentru un copil într-o tabără de odihnă va fi de 175 lei, anul trecut acesta fiind de 163 lei. O zi de odihnă în cadrul unei tabere a școlilor sportive pentru copii și juniori va fi de 209,70 lei, iar într-o tabără turistică – de 192, 71 lei. Pentru o zi de odihnă la o tabără pentru elevii claselor superioare se va achita estimativ 179,45 lei, pe când într-o tabără de întremare cu sejur de zi – 137,84 lei. Creşterea preţurilor medii a fost determinată de creşterea preţurilor la produsele alimentare cu 0,9%, a mărfurilor nealimentare cu 0,4% şi a tarifelor pentru serviciile prestate cu 0,1%, datele fiind prezentate de Biroul Național de Statistică. Hotărârea mai prevede că Guvernul va oferi gratuit 25% din totalul biletelor repartizate în taberele de odihnă mai multor categorii de copii şi adolescenţi, printre care copiilor orfani, celor din familii defavorizate, precum şi familiilor cu trei şi mai mulţi copii. Restul biletelor în taberele de vară vor fi comercializate cu o reducere de 80% din prețul total al biletului. Totodată, Ministerul Educaţiei, Culturii și Cercetării va suporta cheltuielile pentru participarea a 100 de elevi din România la taberele din țara noastră și pentru vizitarea de către aceștia a obiectivelor și localităților turistice. De asemenea, ministerul va procura 300 de bilete pentru elevii din instituţiile de învăţământ din raioanele de Est ale Republicii Moldova şi oraşul Bender. Potrivit documentului, până la 18 mai 2018, autorităţile au misiunea de a finaliza lucrările de pregătire a taberelor de odihnă, dotându-le cu inventarul şi utilajul necesar. Hotărârea conține și componența nominală a Comisiei guvernamentale pentru organizarea şi monitorizarea odihnei de vară pentru copii şi adolescenţi în sezonul estival 2018, a cărui președinte este ministrul Monica Babuc. Finanţarea taberelor de vară pentru copii şi adolescenţi se efectuează din bugetul de stat şi bugetele locale, din sumele plătite de părinţi şi din resursele alocate de întreprinderi, organizaţii şi asociaţii, urmând ca autorităţile fiecărei unităţi administrativ-teritoriale să stabilească preţurile biletelor în taberele de odihnă şi întremare a sănătăţii copiilor şi adolescenţilor din teritoriul administrat.
The account successfully was created. To confirm the registration, type the confirmation link wich was sent to your e-mail indicated in registration form, valid for up to 30 days.
Adress to us a question
You want to obtain an answer or you will can to suggest as an article necessary for your work process? Sign in on the page, send your question or suggest and obtain the answer from the experts in the shortest time, at your e-mail or published in the compartment "Questions and answers".
Submit the services by phone
Include correct the dates who are requested and in short time you will be contacted by an operator
Feedback
To monitor the status of sent Feedback, initial we recommend to you to do sign in on the page. So, the answer at PP "Monitorul Fiscal FISC.md" at feedback will be save and will be displayed in your personal profile. If the feedback is sent an you aren't authentificated on the page, the message will be sent tot your e-mail.
Dear user
For further improvements, please write a feedback about the quality and availability of the services provided from the site and user interface.