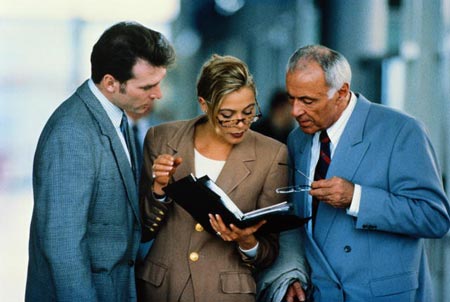 News
Controlul fiscal ca instrument de conformare benevolă
Clubul de presă organizat o dată în lună de SFS devine un eveniment cu adevărat demn de atenția jurnaliștilor. Scopul acestuia, este de a permite atît jurnaliștilor, cît și specialiștilor SFS să comunice mai deschis. Tema întîlnirii care a avut loc pe data de 13 mai, a fost dedicată modernizării controlului fiscal. Maia Tverdohleb, șef al Direcției impozitarea persoanelor fizice, IFPS, a comunicat jurnaliștilor că în cadrul proiectului de colaborare cu Agenția Fiscală Suedeză se preconizează elaborarea unui manual de controlul fiscal modernizat, care este de fapt o parte componentă a Programului de dezvoltare a SFS pentru anii 2011-2015.
Fiind liderul grupului de lucru asupra manualului, Maia Tverdohleb a menționat că ideea creării acestuia, constă în schimbarea spre bine și modernizarea procedeului controlului fiscal. Sloganul Serviciului Fiscal de Stat este "Funcționarul fiscal – în serviciul contribuabilului". Acest fapt include și modernizarea procesului de control fiscal, pentru ca SFS să fie privită de contribuabili nu ca o instituție de control, dar ca o instituție de prestare a serviciilor pentru contribuabili, controlul fiscal fiind efectuat numai la cei, care prezintă risc major de conformare fiscală. Evident, este inevitabilă modernizarea procesului de control fiscal, care presupune mai multă asistență contribuabililor, deschidere și transparență maximă în activitate, încredere reciprocă între contribuabil și SFS.
În acest scop procedeul controlului va fi bazat pe acordarea consultațiilor în depistarea erorilor, oferite de inspectori fiscali către contribuabili, care uneori, din neatenție ori neștiință comit unele greșeli. Deja a fost publicat în Monitorul Oficial Regulamentul cu privire la stimularea morală (nonfinanciară) a contribuabililor onești. Conform Regulamentului cu privire la stimularea morală (non-financiară) a contribuabililor onești, încălcările nesemnificative, nu vor fi sancționate, specifică ea.
Prin urmare, acest tip de control fiscal va consta în Abordarea pe orizontală, ceea ce înseamnă că procedura de control fiscal va fi bazată pe încredere reciprocă și colaborare, o experiență care deja a adus rezultate semnificative în alte țări. Manualul va apărea la sfîrșitul anului 2015, în format pe hîrtie și cel electronic, care va fi disponibil pe site-ul ww.fisc.md. Pînă atunci însă, Serviciului Fiscal preconizează tipărirea unor broșuri speciale, care ar informa contribuabilul despre drepturile, responsabilitățile și obligațiile acestuia în procesul unui control fiscal. Pe lîngă aceasta, SFS prevede pe viitor apariția unor manuale fiscale pentru cursurile liceale și universitare, întru formarea și dezvoltarea unei societăți tinere responsabile și educate în domeniul fiscal.
The account successfully was created. To confirm the registration, type the confirmation link wich was sent to your e-mail indicated in registration form, valid for up to 30 days.
Adress to us a question
You want to obtain an answer or you will can to suggest as an article necessary for your work process? Sign in on the page, send your question or suggest and obtain the answer from the experts in the shortest time, at your e-mail or published in the compartment "Questions and answers".
Submit the services by phone
Include correct the dates who are requested and in short time you will be contacted by an operator
Feedback
To monitor the status of sent Feedback, initial we recommend to you to do sign in on the page. So, the answer at PP "Monitorul Fiscal FISC.md" at feedback will be save and will be displayed in your personal profile. If the feedback is sent an you aren't authentificated on the page, the message will be sent tot your e-mail.
Dear user
For further improvements, please write a feedback about the quality and availability of the services provided from the site and user interface.