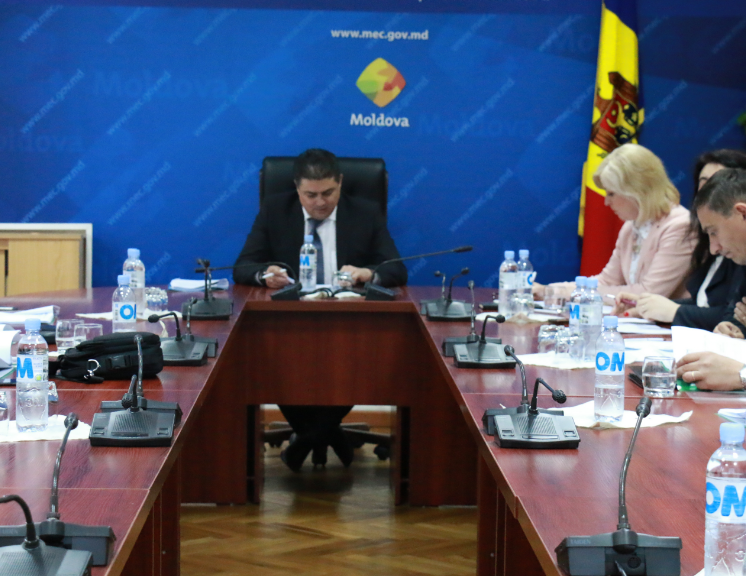 News
PARE 1+1 oferă 7 milioane de lei nerambursabili
Comitetul de Supraveghere a Programului de Atragere a Remitențelor în Economie "
PARE 1+1
" a
aprobat 34 cereri
de
finanțare nerambursabilă
, înaintate de companiile create de migranți sau rudele acestora, în sumă totală de 6,58 milioane de lei.
Potrivit estimărilor vor fi create 210 locuri noi de muncă, iar investițiile cumulative în economia națională vor constitui peste 22,6 milioane de lei. Analizând geografia cererilor de finanțare, viceprim-ministrul, Octavian Calmîc, ministru al Economiei, a solicitat Organizației pentru Dezvoltarea Sectorului de Întreprinderi Mici și Mijlocii (ODIMM) întreprinderea unor acțiuni mai eficiente în promovarea Programului PARE 1+1 în raioanele din nordul și sudul țării, deoarece din aceste zone sunt atestate foarte puține cereri. Este nevoie de a atrage mai activ în promovarea programului dat a autorităților raionale, primăriilor și, în special, a Incubatoarelor de afaceri, care le avem în aceste regiuni, a punctat ministrul Economiei. Din totalul solicitărilor de finanțare nerambursabilă, 50 la sută sunt demarate în agricultură și orientate spre cultivarea cerealelor și viței-de-vie, creșterea plantelor și animalelor, uscătorii de fructe, etc. 12 întreprinderi, care au fost acceptate pentru finanțarea nerambursabilă activează în domeniul prestării serviciilor, iar altele 5 în industria prelucrătoare. Analizele ODIMM mai indică că 83 la sută din întreprinderile beneficiare de finanțare nerambursabilă sunt în faza extinderii afacerii, iar 17% în faza de lansare. Din totalul cererilor recepționate, 15 afaceri sunt create de lucrătorii migranți, care s-au întors de peste hotare, iar 19 fiind constituite de rudele de gradul unu ale migranților. Totodată datele statistice mai indică că 35 la sută din afaceri sunt create și administrate de tineri, iar circa 27% din acestea sunt conduse de femei. Iulia Iabanji, director general al ODIMM, a menționat că instituția desfășoară un amplu program de promovare a Programului PARE 1+1, inclusiv prin intermediul misiunilor diplomatice, diasporei, partenerilor de dezvoltare, etc. Programul PARE 1+1 are drept scop mobilizarea resurselor umane şi financiare ale lucrătorilor emigranți moldoveni în dezvoltarea economică durabilă a Republicii Moldova prin stimularea înființării şi dezvoltării întreprinderilor mici şi mijlocii de către lucrătorii migranţi şi beneficiarii de remitențe. Programul activează în baza regulii "1+1", astfel încât fiecare leu investit din remitențe va fi suplinit cu un leu în forma de grant din cadrul Programului. Beneficiarii de granturi pot fi lucrători emigranți, cetățeni ai Republicii Moldova şi beneficiari de remitențe, rude de gradul I.



via | www.mec.gov.md
The account successfully was created. To confirm the registration, type the confirmation link wich was sent to your e-mail indicated in registration form, valid for up to 30 days.
Adress to us a question
You want to obtain an answer or you will can to suggest as an article necessary for your work process? Sign in on the page, send your question or suggest and obtain the answer from the experts in the shortest time, at your e-mail or published in the compartment "Questions and answers".
Submit the services by phone
Include correct the dates who are requested and in short time you will be contacted by an operator
Feedback
To monitor the status of sent Feedback, initial we recommend to you to do sign in on the page. So, the answer at PP "Monitorul Fiscal FISC.md" at feedback will be save and will be displayed in your personal profile. If the feedback is sent an you aren't authentificated on the page, the message will be sent tot your e-mail.
Dear user
For further improvements, please write a feedback about the quality and availability of the services provided from the site and user interface.