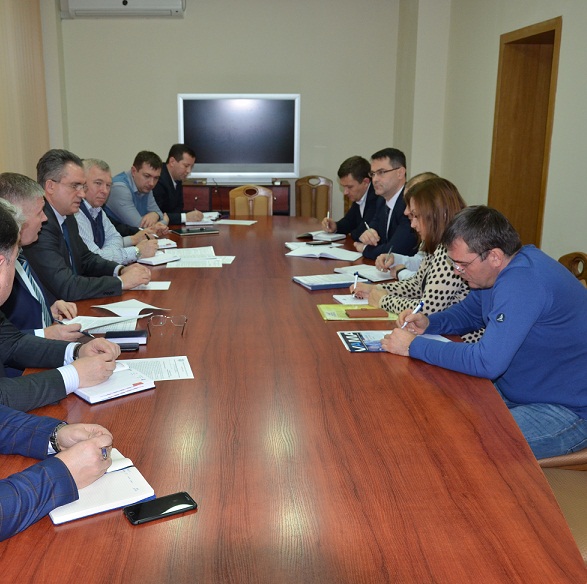 News
Reabilitarea căilor de acces spre posturile vamale
Necesitatea reabilitării drumurilor spre posturile vamale de frontieră a fost susținută de Ministerul Economiei și Infrastructurii. Porțiunile care urmează a fi reparate, dar și măsurile ce necesită a fi întreprinse în acest sens, au fost discutate în cadrul întrevederii Directorului General al Serviciului Vamal,
Vitalie Vrabie
, cu Secretarul de Stat al Ministerului Economiei și Infrastructurii în domeniul construcțiilor și infrastructurii drumurilor,
Anatol Usatîi
.
Proiectul vizează reconstrucția capitală a celor mai impracticabile porțiuni de drum. Este vorba despre tronsoanele care duc spre punctele de trecere Larga-Kelmențî (cca 5 km), Unguri-Bronnița (cca 6,3km) și tronsonul cuprins între punctele de trecere Giurgiulești-Reni și Giurgiulești-Galați (cca 1,2 km). Actualmente, starea nesatisfăcătoare a drumurilor de acces către Larga-Kelmențî îi determină pe participanții la traficul transfrontalier să opteze pentru posturile vamale Otaci sau Criva, unde, în consecință, sunt atestate cele mai mari valori de trafic de la frontiera moldo-ucraineană, fiind traversate săptămânal de circa 6 500 și respectiv, 6000 unități de transport, în timp ce prin Larga-Kelmențî sunt înregistrate doar 941 traversări. De asemenea, se preconizează ca proiectul de reabilitare să includă și reparația porțiunilor de drum spre zonele de control vamal care urmează a fi inaugurate la Sculeni, Costești și Giurgiulești, precum și extinderea acostamentului drumurilor de acces spre noua zonă de control vamal din Otaci. În cadrul aceluiași proiect este planificată și reabilitarea căii de acces spre postul vamal Palanca din direcția RM, iar porțiunea de drum înspre Ucraina va fi construită în cadrul proiectului de construcție a punctului de trecere Palanca pentru realizarea controlului comun pe teritoriul țării noastre. Extinderea zonei de control vamal și construcția sectorului de drum spre Ucraina va fi realizată prin intermediul PNUD Moldova, care este și partenerul de implementare a proiectului de construcție a noului punct de trecere. Costul lucrărilor pentru ambele porțiuni de drum este estimat la cca 730 mii euro, bani care urmează a fi alocați din fondurile guvernamentale. Problemă este atestată și în cazul calităţii drumurilor de acces de pe teritoriul Ucrainei, motiv pentru care subiectul urmează a fi inclus pe agenda următoarelor ședințe interguvernamentale, astfel încât demersurile de reabilitare a respectivelor porțiuni de carosabil să fie inițiate și de către partea ucraineană.



via | www.customs.gov.md
The account successfully was created. To confirm the registration, type the confirmation link wich was sent to your e-mail indicated in registration form, valid for up to 30 days.
Adress to us a question
You want to obtain an answer or you will can to suggest as an article necessary for your work process? Sign in on the page, send your question or suggest and obtain the answer from the experts in the shortest time, at your e-mail or published in the compartment "Questions and answers".
Submit the services by phone
Include correct the dates who are requested and in short time you will be contacted by an operator
Feedback
To monitor the status of sent Feedback, initial we recommend to you to do sign in on the page. So, the answer at PP "Monitorul Fiscal FISC.md" at feedback will be save and will be displayed in your personal profile. If the feedback is sent an you aren't authentificated on the page, the message will be sent tot your e-mail.
Dear user
For further improvements, please write a feedback about the quality and availability of the services provided from the site and user interface.