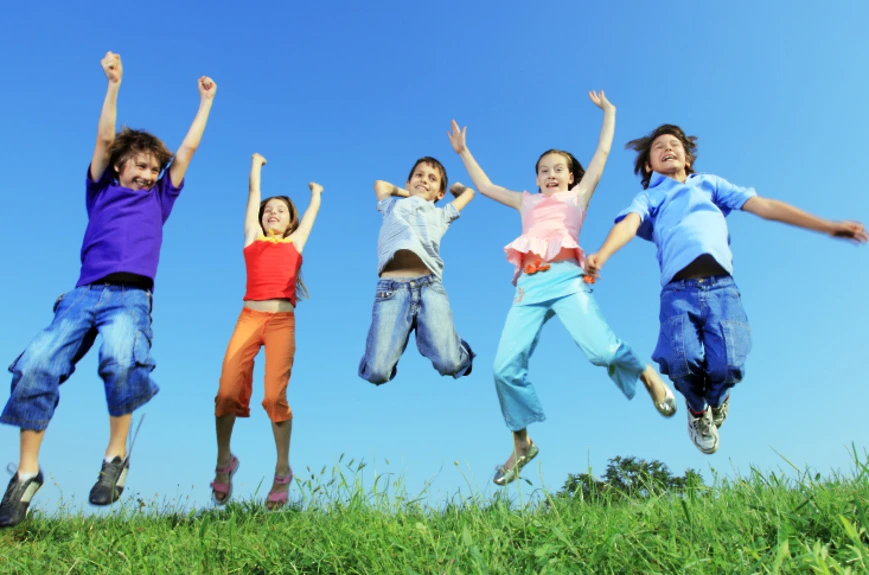 News
Taberele de vară pentru copii: costul unei zile de odihnă, aprobat
Costul orientativ pentru o zi în taberele de odihnă și întremare a sănătății copiilor și adolescenților, care va fi finanțat din bugetul de stat, ar putea constitui între 243-310 lei, fiind majorat cu circa 47% față de anul 2019 (dat fiind faptul că în timpul pandemiei, în perioada anilor 2020-2021, nu au fost organizate tabere de odihnă), ținând cont de majorarea cuantumului salariului minim garantat în sectorul real pentru anul curent, dar și de creșterea inflației.
Cabinetul de miniștri a aprobat
proiectul
hotărârii de Guvern cu privire la
organizarea odihnei copiilor și adolescenților în sezonul estival 2022,
potrivit căruia Ministerul Educației și Cercetării și alte autorități administrative centrale vor finaliza, până la 30 mai 2022, lucrările de pregătire a taberelor de odihnă și întremare, iar a celor cu sejur de zi – până la 1 iunie 2022.
Astfel, în cadrul unei tabere de odihnă și întremare a sănătății, costul unei zile de odihnă ar putea constitui 310 lei, în cadrul unei tabere a școlilor sportive pentru copii și junior – 370 lei, în timp ce o zi în cadrul taberei sportive pentru elevii claselor superioare ar costa 316,74 lei. Totodată, o zi în cadrul taberei turistice pentru adolescenți ar putea costa 340 lei, iar în cazul taberelor de întremare cu sejur de zi cheltuielile ar putea constitui 243,30 lei per zi.
Potrivit analizei componentelor costului biletului stabilit pentru anul curent, fondul de cheltuieli constituie: 105 lei – alimentarea, 105 lei – salarizarea personalului și 100 lei – cheltuielile de întreținere.
Cu excepția biletelor de odihnă repartizate de către Casa Națională de Asigurări Sociale, autorităților administrației publice li se recomandă să acorde gratuit 25% din totalul biletelor repartizate în taberele de odihnă copiilor și adolescenților aflați în dificultate; din familii defavorizate; copiilor rămași fără ocrotire părintească, celor din servicii de plasament de tip familial și de tip rezidențial, dar și copiilor care au obținut performanțe la studii etc. Totodată, autoritățile vor comercializa doritorilor restul biletelor în taberele de vară la 20% din costul total al biletului.
Proiectul mai prevede că MEC, în limitele cheltuielilor prevăzute pentru anul curent, va achiziționa 270 de bilete pentru elevii din instituțiile de învățământ general din raioanele de est ale Republicii Moldova și municipiul Bender și 150 de bilete – pentru copiii din Ucraina.
În bugetul MEC pentru anul curent au fost alocate conform bugetului de stat 1,3 mil. lei pentru odihna copiilor și adolescenților, iar în bugetul CNAS sunt planificate în acest sens 9 mil. lei.
The account successfully was created. To confirm the registration, type the confirmation link wich was sent to your e-mail indicated in registration form, valid for up to 30 days.
Adress to us a question
You want to obtain an answer or you will can to suggest as an article necessary for your work process? Sign in on the page, send your question or suggest and obtain the answer from the experts in the shortest time, at your e-mail or published in the compartment "Questions and answers".
Submit the services by phone
Include correct the dates who are requested and in short time you will be contacted by an operator
Feedback
To monitor the status of sent Feedback, initial we recommend to you to do sign in on the page. So, the answer at PP "Monitorul Fiscal FISC.md" at feedback will be save and will be displayed in your personal profile. If the feedback is sent an you aren't authentificated on the page, the message will be sent tot your e-mail.
Dear user
For further improvements, please write a feedback about the quality and availability of the services provided from the site and user interface.