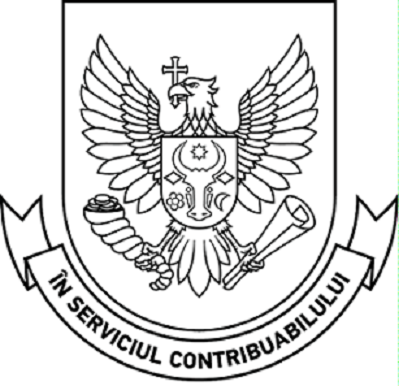 Questions and answers
1. (29.2.4.13) Cum urmează a fi determinată baza valorică a activelor de capital înstrăinate, care au fost obținute de asociați ca urmare a contractelor de societate civilă?
Relațiile în cadrul contractului de societate civilă sunt reglementate de prevederile Capitolului XXVII din Titlul III al Cărții a treia a Codului civil.
În conformitate cu art.1926 din Codul civil, prin contract de societate civilă, două sau mai multe persoane (asociaţi, participanţi) se obligă reciproc să urmărească în comun scopuri economice ori alte scopuri, fără a constitui o persoană juridică, împărţind între ele foloasele şi pierderile.
Potrivit art.1929 alin.(1) din Cod, participanţii trebuie să verse contribuţiile convenite prin contract. În lipsa unor dispoziţii în acest sens, ei sînt obligaţi la plata unor contribuţii egale. Dacă contractul determină doar cota-parte de participare a asociaţilor la venituri sau la pierderi, aceeaşi cotă-parte se aplică cotelor-părţi din patrimoniul social.
Conform alin.(3) al aceluiași articol, dacă prin contract nu s-a dispus altfel, contribuţiile devin proprietate comună a participanţilor, conform cotelor-părţi din patrimoniul social. De patrimoniul social aparţine ceea ce s-a dobîndit în baza unui drept ce ţine de acel patrimoniu şi ceea ce s-a dobîndit ca despăgubire pentru distrugerea, pierderea sau deteriorarea unui obiect din el.
Totodată, art.1939 din Codul civil, prevede că asociaţii răspund pentru obligaţiile societăţii civile în mod solidar. În raporturile interne, întinderea răspunderii se stabileşte după cotele-părţi din patrimoniul social dacă în contract nu este prevăzut altfel.
De asemenea, dacă în contract nu este prevăzut altfel, asociaţii participă la venituri şi suportă pierderile proporţional cotelor-părţi ce le revin din patrimoniul social (art.1933 alin.(1) din Codul civil).
Luînd în considerație că, atît transmiterea contribuțiilor la societatea civilă, cît și împărțirea produsului activității comune nu se califică drept livrare1, activele de capital create în cadrul realizării contractului de societate civilă se califică drept fiind create cu forțe proprii de către asociați.
În acest sens, prevederile art.42 alin.(1) lit.b) din Codul fiscal stabilesc că baza valorică a activelor de capital create cu forțe proprii de contribuabil constituie valoarea acestor active de capital. În cazul lipsei documentelor de confirmare a valorii bunurilor imobiliare construite cu forţele proprii, baza valorică constituie valoarea de piaţă estimată de organele cadastrale teritoriale."
(1Temei: Comunicatul informativ al Ministerului Finanțelor nr.(17-02/2-02/1-796)26 din 10.03.2008)
The account successfully was created. To confirm the registration, type the confirmation link wich was sent to your e-mail indicated in registration form, valid for up to 30 days.
Adress to us a question
You want to obtain an answer or you will can to suggest as an article necessary for your work process? Sign in on the page, send your question or suggest and obtain the answer from the experts in the shortest time, at your e-mail or published in the compartment "Questions and answers".
Submit the services by phone
Include correct the dates who are requested and in short time you will be contacted by an operator
Feedback
To monitor the status of sent Feedback, initial we recommend to you to do sign in on the page. So, the answer at PP "Monitorul Fiscal FISC.md" at feedback will be save and will be displayed in your personal profile. If the feedback is sent an you aren't authentificated on the page, the message will be sent tot your e-mail.
Dear user
For further improvements, please write a feedback about the quality and availability of the services provided from the site and user interface.