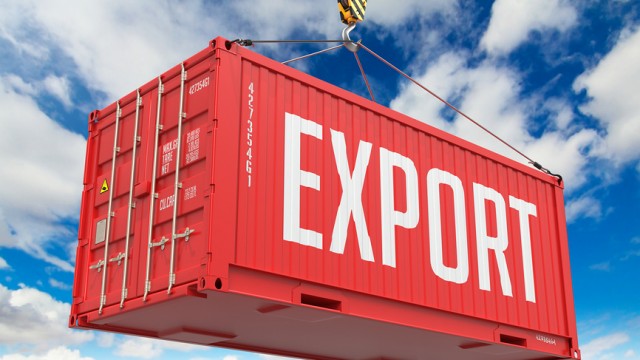 Analytics and statistics
Объем молдавского экспорта в январе-ноябре 2016 г.
Объем молдавского экспорта в январе-ноябре 2016 г., в сравнении с тем же периодом 2015 г., увеличился на 2,7%, составив $1 млрд 851,4 млн. По данным Национального бюро статистики, при этом, экспорт отечественных товаров за 11 мес. 2016 г. составил $1 млрд 213,2 млн (65,5% от общего объема), увеличившись на 1,8%, в сравнении с тем же периодом прошлого года.
В то же время, реэкспорт товаров составил $638,2 млн (34,5% от общего объема), превысив на 4,4% показатели того же периода 2015 г. При этом, реэкспорт товаров после переработки составил 22,4% в общем объеме экспорта, а классический реэкспорт товаров – 12,1%. В целом поставки молдавских товаров в страны СНГ в январе-ноябре 2016 г. составили $380,5 млн, уменьшившись на 16,2%, в сравнении с тем же периодом 2015 г. За тот же период молдавский экспорт в страны Евросоюза увеличился на 7,2% - до $1 млрд 199,8 млн, а в другие страны – вырос на 18% - до $271,1 млн. Доля стран СНГ в общем объеме молдавского экспорта сократилась за указанный период с 25,2% до 20,6%, доля стран ЕС - увеличилась с 62,1% до 64,8%, а доля других стран - выросла с 12,7% до 14,6%. При этом, за 11 мес. 2016 г., в сравнении с тем же периодом 2015 г., Молдова увеличила экспорт в Румынию (+11,9%), Болгарию (в 2,7 раза), Ирак (в 1,9 раза), Германию (+7,7%), Швейцарию (+22,3%), Малайзию (в 3,2 раза), Китай (в 1,8 раза), Израиль (в 3,7 раза), Польшу (+5%), Украину (+8,2%), Австрию (+17,9%), Венгрию (в 2 раза), Мьянму (в 4,9 раза). За рассматриваемый период сократились объемы молдавского экспорта в Казахстан (-78,3%), Беларусь (-20,1%), Великобританию (-16,8%), Россию (-3,6%), США (-27%), Латвию (-53,2%), Индонезию (-61,7%), Кипр (-59,9%).



via | infomarket.md
The account successfully was created. To confirm the registration, type the confirmation link wich was sent to your e-mail indicated in registration form, valid for up to 30 days.
Adress to us a question
You want to obtain an answer or you will can to suggest as an article necessary for your work process? Sign in on the page, send your question or suggest and obtain the answer from the experts in the shortest time, at your e-mail or published in the compartment "Questions and answers".
Submit the services by phone
Include correct the dates who are requested and in short time you will be contacted by an operator
Feedback
To monitor the status of sent Feedback, initial we recommend to you to do sign in on the page. So, the answer at PP "Monitorul Fiscal FISC.md" at feedback will be save and will be displayed in your personal profile. If the feedback is sent an you aren't authentificated on the page, the message will be sent tot your e-mail.
Dear user
For further improvements, please write a feedback about the quality and availability of the services provided from the site and user interface.