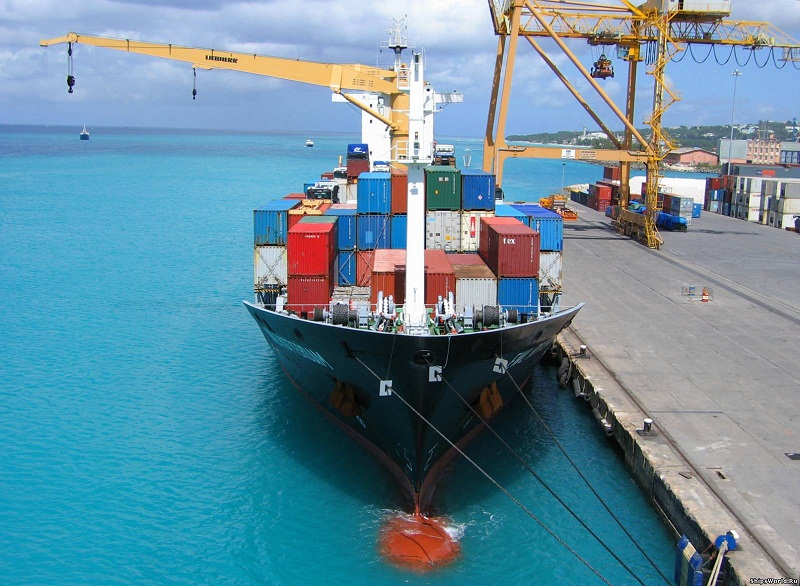 Analytics and statistics
Услугами молдавского порта «Giurgiulesti» за шесть месяцев воспользовалось 134 судна
Через Международный свободный порт «Giurgiulesti»
перевалено за первое полугодие 359 тыс. т грузов,
что
на 4,6% больше
аналогичного периода 2016 г. Его услугами воспользовались 134 различных судна, в том числе нефтеналивных. Минэкономики сообщает, что суммарные инвестиции в порт превысили
$68,7 млн
, в том числе $0,2 млн. в этом году. Основная их доля пришлась на генерального инвестора и оператора порта Danube Logistics - $50,1 млн. и компании Trans Cargo Terminal, построившей и использующей зерновой терминал, - $12,5 млн.
Больше всего экспортировано через порт зерновых – 150,9 тыс. т (-1,2%), но на 1 июля в порту еще оставалось складированными 5,8 тыс. т. В импорте преобладали нефтепродукты – 113,9 тыс. т (+9,5%), 8,7 тыс. т нефтепродуктов через порт отгружено на экспорт, а 14,9 тыс. т на конец семестра еще хранились на терминале. Через грузовой терминал перевалено 58,8 тыс. т товаров (стройматериалы, металлы, контейнеры), включая 34,7 тыс. т – импорта, а 24,8 тыс. т – экспорта. Также через порт отгружено зарубежным потребителям 26,7 тыс. т растительного масла – втрое больше, чем год назад. Объем оптовой торговли через порт достиг 2,2 млрд леев (+18,3%). Кроме того, генеральным инвестором оказано портовых услуг на 34 млн леев, а арендных – на 9,8 млн леев. За полугодие резидентами порта уплачено налогов и сборов на 261,3 млн леев (+19,4%), в том числе 113,1 млн леев акцизов, 134,7 млн леев НДС, 4,8 млн леев – за таможенные процедуры. В порту – 54 резидента, насчитывающих 453 сотрудника со средней зарплатой в 7,4 тыс. леев.


via | www.infotag.md
The account successfully was created. To confirm the registration, type the confirmation link wich was sent to your e-mail indicated in registration form, valid for up to 30 days.
Adress to us a question
You want to obtain an answer or you will can to suggest as an article necessary for your work process? Sign in on the page, send your question or suggest and obtain the answer from the experts in the shortest time, at your e-mail or published in the compartment "Questions and answers".
Submit the services by phone
Include correct the dates who are requested and in short time you will be contacted by an operator
Feedback
To monitor the status of sent Feedback, initial we recommend to you to do sign in on the page. So, the answer at PP "Monitorul Fiscal FISC.md" at feedback will be save and will be displayed in your personal profile. If the feedback is sent an you aren't authentificated on the page, the message will be sent tot your e-mail.
Dear user
For further improvements, please write a feedback about the quality and availability of the services provided from the site and user interface.