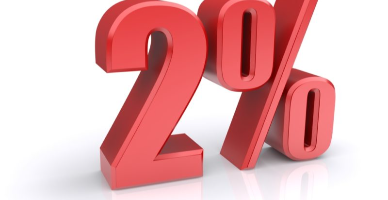 News
Ce intră în vigoare din 1 septembrie?
Începând cu ziua de vineri, 1 septembrie, organizațiile necomerciale se pot înregistra în Lista beneficiarilor desemnării procentuale pentru anul 2023.
Amintim, conform Regulamentului cu privire la mecanismul desemnării procentuale, pentru a deveni beneficiari ai mecanismului de desemnare procentuală, solicitanții depun la Agenția Servicii Publice o cerere de înregistrare în Lista beneficiarilor desemnării procentuale (în scris sau în format electronic) în perioada 1 septembrie – 30 septembrie a fiecărui an, pentru a beneficia de mecanismul de desemnare procentuală pentru anul următor.
Începând cu ziua de vineri, 1 septembrie, organizațiile necomerciale se pot înregistra în Lista beneficiarilor desemnării procentuale pentru anul 2023.
Cererea se depune în forma și în modul stabilite de Agenție, în care se indică: denumirea asociaţiei obşteşti, a fundaţiei, a instituţiei private, a cultului religios şi a părţilor componente ale acestuia; data înregistrării; numărul de identificare de stat; datele de contact (număr de telefon, e-mail şi adresa juridică); activităţile implementate; datele bancare la care vor fi transferate sumele de desemnare procentuală, cu anexarea extrasului privind deschiderea contului în instituția financiară în monedă națională și declaraţia pe proprie răspundere că nu a susţinut şi, pe perioada valorificării surselor obţinute în urma desemnării procentuale, nu va susţine activitatea unui partid politic, a unei organizaţii social-politice sau a unui candidat la alegeri, în sensul Codului electoral.
Începând cu 1 septembrie 2023 în cadrul Secretariatul Parlamentului Republicii Moldova; Cancelariei de Stat și aparatelor centrale ale ministerelor; Organizației pentru Dezvoltarea Antreprenoriatului; Centrului de Tehnologii Informaționale în Finanțe și Serviciului Vamal, urmează a fi pilotată distribuirea plăților salariale în sectorul public prin intermediul MPay.
Mai multe detalii aici. Totodată, amintim că din 1 iulie curent, pilotarea se efectuează în cadrul Agenției de Guvernare Electronică.
Din 1 septembrie 2023 va fi funcțional sistemul Informațional e-AEO, lansat de Serviciul Vamal, cu suportul Programului USAID Reforme Instituționale și Structurale în Moldova.
SI "e-AEO" reprezintă un sistem informațional de evidență, gestiune și trasabilitate pentru solicitanții și titularii AEO, precum și pentru autoritatea vamală, având ca scop optimizarea și automatizarea procedurilor associate consultării, solicitării, examinării, auditării, emiterii, reevaluării și altor acțiuni relevante Programului. Mai multe detalii aici.
The account successfully was created. To confirm the registration, type the confirmation link wich was sent to your e-mail indicated in registration form, valid for up to 30 days.
Adress to us a question
You want to obtain an answer or you will can to suggest as an article necessary for your work process? Sign in on the page, send your question or suggest and obtain the answer from the experts in the shortest time, at your e-mail or published in the compartment "Questions and answers".
Submit the services by phone
Include correct the dates who are requested and in short time you will be contacted by an operator
Feedback
To monitor the status of sent Feedback, initial we recommend to you to do sign in on the page. So, the answer at PP "Monitorul Fiscal FISC.md" at feedback will be save and will be displayed in your personal profile. If the feedback is sent an you aren't authentificated on the page, the message will be sent tot your e-mail.
Dear user
For further improvements, please write a feedback about the quality and availability of the services provided from the site and user interface.