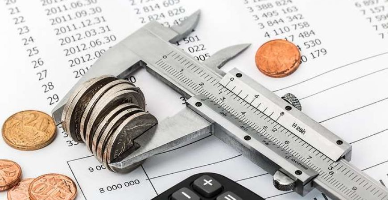 News
Deficitul bugetului de stat va înregistra o tendință de diminuare în următorii 3 ani
Luând în considerare prognoza indicatorilor macroeconomici, soldul (deficitul) bugetului de stat raportat la PIB va înregistra o tendință de diminuare în perioada 2024-2026 și va constitui în medie 4%, situându-se între 4,8% și 3,4% din PIB. Ministerul Finanțelor a elaborat Programul "Managementul datoriei de stat pe termen mediu (2024-2026)", proiectul căruia a fost inclus pe ordinea de zi a ultimei ședințe a secretarilor generali de stat și urmează a fi propus pentru consultări publice.
În proiect se prognozează o creștere reală a PIB de circa 2,5% în anul 2023, iar în următorii ani de prognoză creșterea va fi cuprinsă între 3,5-4,5%. Estimările BNM arată că rata inflației medii anuale va constitui 13,4% în 2023, iar pentru perioada 2024-2026 se anticipează reducerea presiunilor pro-inflaționiste și, ca rezultat, se prevede că rata inflației anuale va reveni în intervalul de variație de 5%.
Conform proiectului, valoarea nominală a PIB în 2024 va constitui 339,8 mld. lei, în 2024 – 378,9 mld. lei și în 2025 – 421,4 mld. lei. Se prognozează că veniturile bugetului de stat vor crește și vor atinge 65,9 mld. lei în 2024, 69,8 mld. lei – în 2025, iar în anul 2026 - 75 mld. lei.
Totodată, în opinia autorilor proiectului, estimările bugetare şi tabloul macrofiscal se pot abate de la nivelurile prognozate, ca urmare a posibilei materializări a riscurilor ce pot apărea atât pe plan intern, cât și pe plan extern și vor avea impact asupra deficitului bugetar și a evoluției nivelului datoriei. Astfel, obiectivele specifice privind gestionarea datoriei de stat pentru următorii trei ani vor fi dezvoltarea pieței interne a valorilor mobiliare de stat (VMS); contractarea împrumuturilor de stat externe; gestionarea riscurilor asociate datoriei de stat.
Se prevede că Ministerul Finanțelor, în contextul dezvoltării pieței interne a VMS, va menține o politică de emisiune predictibilă și flexibilă adaptată la cerințele mediului investițional. Totodată, se propune continuarea politicii de extindere a maturității VMS.
Atragerea surselor externe este numită una foarte importantă pentru relansarea economiei și impulsionarea dezvoltării durabile. Astfel, în 2024-2026 se estimează că Guvernul va beneficia și în continuare de intrări din împrumuturi de stat externe, din care în medie 63,6% vor fi direcționate pentru susținerea bugetului, iar circa 36,4% – pentru finanțarea proiectelor investiționale.
The account successfully was created. To confirm the registration, type the confirmation link wich was sent to your e-mail indicated in registration form, valid for up to 30 days.
Adress to us a question
You want to obtain an answer or you will can to suggest as an article necessary for your work process? Sign in on the page, send your question or suggest and obtain the answer from the experts in the shortest time, at your e-mail or published in the compartment "Questions and answers".
Submit the services by phone
Include correct the dates who are requested and in short time you will be contacted by an operator
Feedback
To monitor the status of sent Feedback, initial we recommend to you to do sign in on the page. So, the answer at PP "Monitorul Fiscal FISC.md" at feedback will be save and will be displayed in your personal profile. If the feedback is sent an you aren't authentificated on the page, the message will be sent tot your e-mail.
Dear user
For further improvements, please write a feedback about the quality and availability of the services provided from the site and user interface.