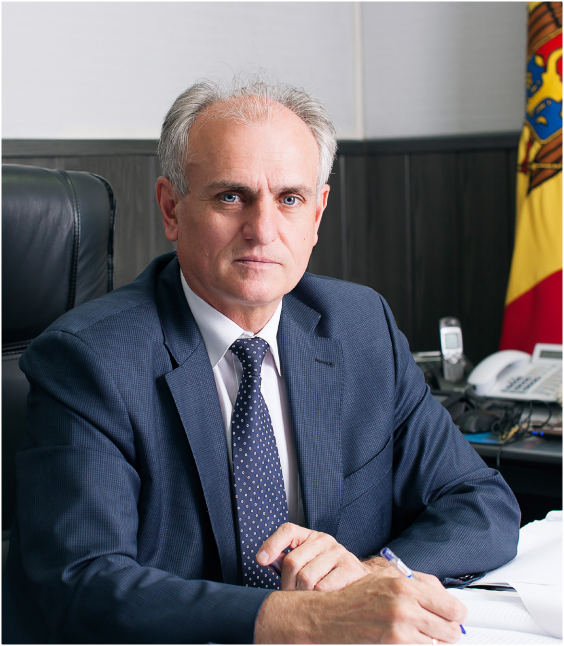 News
Mesajul Șefului Inspectoratului Fiscal Principal de Stat cu ocazia celei de-a 24-a aniversare de la crearea Serviciului Fiscal de Stat
La 1 iulie 2014, Serviciul Fiscal de Stat al Republicii Moldova întoarce a 24-a filă din calendarul biografei sale. În plan istoric, acest interval este ca o simplă clipă, dar pentru angajații SFS, acești ani constituie o perioadă de încercări, de căutări, de realizări, o perioadă în care am cunoscut atît progrese, cît și momente mai puțin plăcute.
Celebrarea a 24 de ani de la crearea Serviciului Fiscal de Stat reprezintă un foarte bun prilej de reflecţie asupra eforturilor care ne permit în prezent să vorbim despre succesele obţinute de-a lungul timpului în acest domeniu, dar în același timp și o excelentă oportunitate de a examina provocările ce ne așteaptă în perioada următoare. Serviciul Fiscal de Stat este antrenat, astăzi, într-un amplu și complex proces de reformare a sistemului. Alături de armonizarea cadrului instituțional, organizațional, reformarea urmărește scopul de a aduce funcționarul fscal în serviciul contribuabilului. Este evident, că acest proces se realizează printr-un efort comun, prin munca devotată a tuturor funcționarilor fscali, respectînd jurămîntul și deontologia profesională. În contextul procesului de integrare a țării noastre în Uniunea Europeană, Serviciul Fiscal de Stat tinde să devină o instituție publică de o înaltă performanță, caracterizat prin flexibilitate și eficiență, capabil să răspundă provocărilor permanente și dinamicii de dezvoltare a statului, în general. În ultima perioada, administrația fscală a trecut peste diferite obstacole obiective și subiective. Și, trebuie să recunoaștem, le-a trecut cu demnitate. Au fost obținute progrese vizibile în domeniul consolidării relațiilor de colaborare cu organismele internaționale, cu administrațiile fscale din alte state, inclusiv cu contribuabilii. Cu prilejul Zilei Profesionale, doresc funcționarilor Serviciului Fiscal de Stat sănătate și putere în muncă, pentru a oferi continuitate eforturilor țării noastre pe calea integrării europene. Apreciind înalt calităţile profesionale, perseverenţa, onestitatea și responsabilitatea pe care le manifestați zilnic în abordarea sarcinilor care vă sunt încredinţate, ţin să vă urez noi performanţe și realizări, precum și mult succes în activitatea Dumneavoastră consacrată dezvoltării continue a economiei naţionale.

Ion Prisăcaru, șef al Inspectoratului Fiscal Principal de Stat
The account successfully was created. To confirm the registration, type the confirmation link wich was sent to your e-mail indicated in registration form, valid for up to 30 days.
Adress to us a question
You want to obtain an answer or you will can to suggest as an article necessary for your work process? Sign in on the page, send your question or suggest and obtain the answer from the experts in the shortest time, at your e-mail or published in the compartment "Questions and answers".
Submit the services by phone
Include correct the dates who are requested and in short time you will be contacted by an operator
Feedback
To monitor the status of sent Feedback, initial we recommend to you to do sign in on the page. So, the answer at PP "Monitorul Fiscal FISC.md" at feedback will be save and will be displayed in your personal profile. If the feedback is sent an you aren't authentificated on the page, the message will be sent tot your e-mail.
Dear user
For further improvements, please write a feedback about the quality and availability of the services provided from the site and user interface.