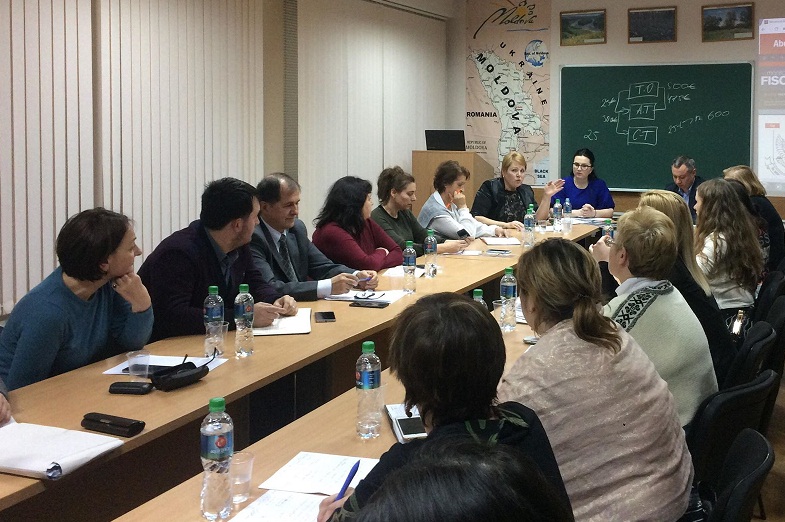 News
Monitorul Fiscal: încă un pas spre contribuabil
Publicaţia Periodică
"Monitorul Fiscal FISC.MD"
în colaborare cu
Asociația agențiilor de turism
din Republica Moldova a a convocat ieri sedinţa grupului de lucru cu genericul "
Particularităţile evidenţei contabile în turism"
.
Reprezentanţii Ministerul Finanţelor şi Serviciul Fiscal de Stat, care sunt şi membri ai colegiului de redacţie al publicaţiei noastre, au participat la discuţii, oferind răspunsuri la întrebările a circa 20 de contabili participanţi, dar şi la identificarea problemelor în soluţionarea cărora urmează să se implice instituţiile. Obiectivele urmărite au fost determinarea, în dialog direct şi deschis, pe platforma oferită de PP "Monitorul Fiscal FISC.MD", a aspectelor fiscale și contabile din domeniul turistic care reprezintă dificultăți pentru contabilii agențiilor de turism, cu formularea ulterioară a întrebărilor în adresa SFS, pentru a obţine răspunsuri oficiale. Familiarizarea businessului cu avantajele informării operative, calitative şi din prima sursă cu serviciile și produsele oferite de către PP "Monitorul Fiscal FISC.MD", precum și promovarea posibilităților de comunicare, consultare și identificare a soluțiilor pentru situații fiscale complicate prin intermediul rubricii Adresează-ne o întrebare a fost un alt obiectiv al evenimentului. De asemenea, am urmărit scopul de testare a unui model efectiv de comunicare directă între reprezentanții business-ului și redacția P.P. "Monitorul Fiscal FISC.MD", care va permite elaborarea edițiilor tematice ale revistei pe principiu de ramură. Deci, vom organiza asemenea discuţii cu reprezentanţii altor domenii de activitate ale economiei naţionale. Contabilii care au acceptat participarea la eveniment au obţinut răspunsuri la întrebări de la Lidia Foalea (Ministerul Finanţelor), Olga Golban şi Victoria Belous (SFS), Veceslav Ciobanu şi Svetlana Slobodeanu, care sunt şi autori ai publicaţiei. Suntem recunoscători pentru organizarea unui asemenea eveniment şi sperăm ca rezultatele să nu se lase mult aşteptate, pentru că subtilităţile contabilităţii în domeniul turismului necesită detaliere, a spus Nicolae Platon, docent, doctor în economie (ASEM). Grupul de lucru de astăzi este primul de acest gen, dar vor urma şi altele. Sperăm ca în cel mai apropiat timp contabilii din domeniul turismului să obţină răspunsurile la toate întrebările cere îi frământă, prin intermediul P.P. "Monitorul Fiscal FISC.MD". Vă asigurăm că noi suntem o sursă de informare veridică şi un partener de încredere pentru toţi contribuabilii din ţară, - a conchis directorul publicaţiei Rodica Musteaţa-Staci.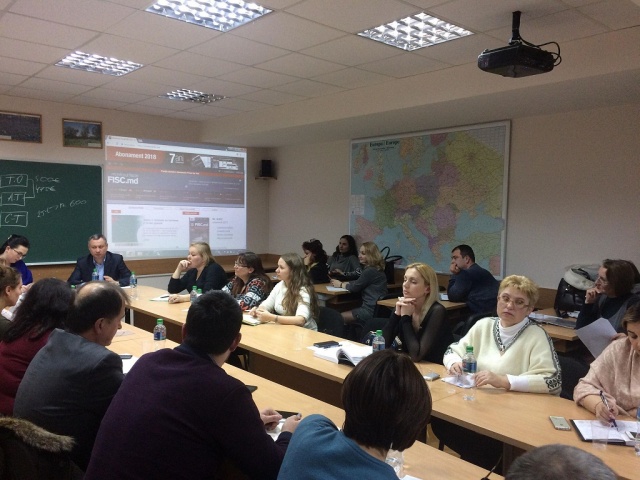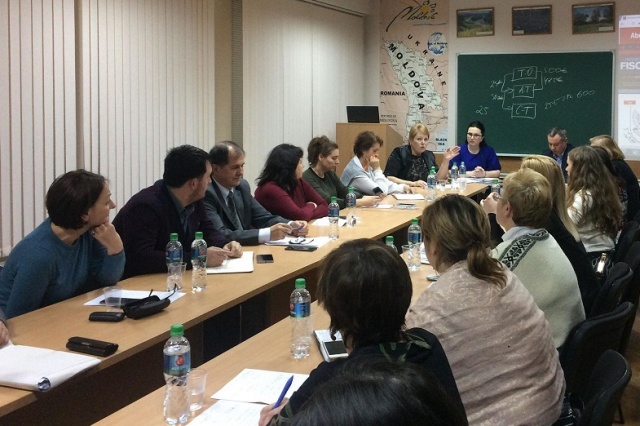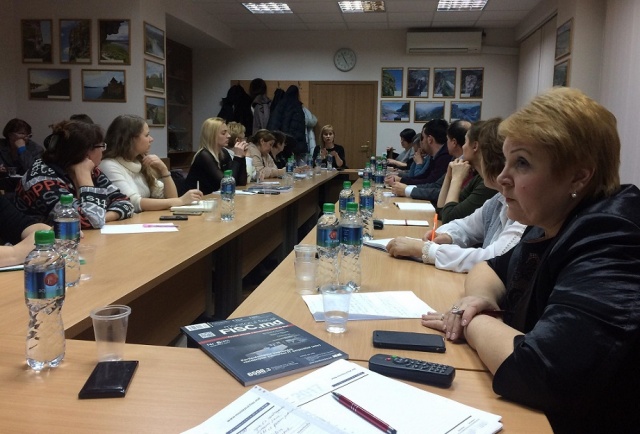 The account successfully was created. To confirm the registration, type the confirmation link wich was sent to your e-mail indicated in registration form, valid for up to 30 days.
Adress to us a question
You want to obtain an answer or you will can to suggest as an article necessary for your work process? Sign in on the page, send your question or suggest and obtain the answer from the experts in the shortest time, at your e-mail or published in the compartment "Questions and answers".
Submit the services by phone
Include correct the dates who are requested and in short time you will be contacted by an operator
Feedback
To monitor the status of sent Feedback, initial we recommend to you to do sign in on the page. So, the answer at PP "Monitorul Fiscal FISC.md" at feedback will be save and will be displayed in your personal profile. If the feedback is sent an you aren't authentificated on the page, the message will be sent tot your e-mail.
Dear user
For further improvements, please write a feedback about the quality and availability of the services provided from the site and user interface.