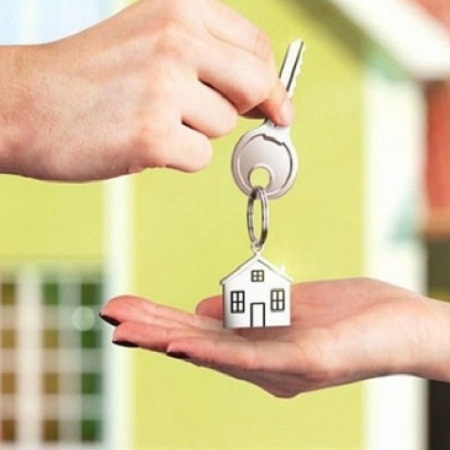 News
"Prima Casă": cereri de garanție de peste 3, 97 mil. lei
Ministerul Finanţelor comunică că
în favoarea băncilor participante la Programul guvernamental "Prima Casă" au fost emise 8 garanții de stat
. Acestea vor asigura finanțarea ulterioară a beneficiarilor de credite în cadrul programului.
ODIMM
, organizația care implementează programul, a recepționat în perioada 26 martie-18 aprilie
14 cereri de emitere a garanțiilor de stat
din partea băncilor comerciale partenere. În rezultatul analizei efectuate, au fost emise, prin semnare de contract și acordate 8 garanții de stat. Alte 2 cereri de acordare a garanției sunt acceptate, iar 4 dosare sunt în proces de analiză, după care vor fi luate deciziile corespunzătoare.
Suma totală a cererilor de garanție se ridică la 3,97 mil. lei pentru credite ipotecare în valoare de 7,95 mil. lei.
Din numărul total de cereri înregistrate, 10 sunt pentru procurarea apartamentelor localizate în mun. Chișinău şi câte una în mun. Bălți, rnl. Râșcani or. Anenii Noi. Până în prezent, au fost acordate în jur de 1 mie de consultații prin intermediul Infoline-ului destinat Programului, precum și consultații acordate persoanelor interesate de Program care au s-au prezentat fizic la ODIMM. Majoritatea persoanelor interesate au vârsta cuprinsă între 26 și 35 ani. Reamintim că beneficiari ai programului "Prima Casă" pot fi toți cetățenii Republicii Moldova cu vârstă de până la 45 de ani, care au un loc de muncă oficial. Persoanele interesate de Program nu trebuie să aibă un alt imobil sau credit ipotecar activ, iar salariul lunar trebuie să fie de două ori mai mare decât rata lunară. Totodată, veniturile obținute peste hotare de soție, soț sau rudele de gradul întâi ale celor care vor accesa programul "Prima Casă" vor fi considerate eligibile. Locuințele trebuie să fie finisate, date în exploatare și înregistrate în Registrul bunurilor imobile al Agenției Servicii Publice. Termenul de rambursare al creditului ipotecar, cu excepția achitării anticipate a acestuia, va fi de până la 25 de ani. Creditele bancare destinate procurării locuințelor în cadrul Programului sunt garantate de către stat la o cotă de 50% din soldul creditului. Cererile de acordare a creditului ipotecar pot fi depuse în orice filială a băncilor partenere din mun. Chișinău și întreg teritoriul țării. Detalii despre Programul de stat "Prima Casă": condiții, lista actelor necesare, băncile participante etc. pot fi accesate pe pagina web www.primacasa.gov.md. De asemenea, persoanele interesate pot obține un răspuns detaliat, apelând la numărul de telefon (022) 22 60 65 (INFOLINE).


via | mf.gov.md
The account successfully was created. To confirm the registration, type the confirmation link wich was sent to your e-mail indicated in registration form, valid for up to 30 days.
Adress to us a question
You want to obtain an answer or you will can to suggest as an article necessary for your work process? Sign in on the page, send your question or suggest and obtain the answer from the experts in the shortest time, at your e-mail or published in the compartment "Questions and answers".
Submit the services by phone
Include correct the dates who are requested and in short time you will be contacted by an operator
Feedback
To monitor the status of sent Feedback, initial we recommend to you to do sign in on the page. So, the answer at PP "Monitorul Fiscal FISC.md" at feedback will be save and will be displayed in your personal profile. If the feedback is sent an you aren't authentificated on the page, the message will be sent tot your e-mail.
Dear user
For further improvements, please write a feedback about the quality and availability of the services provided from the site and user interface.