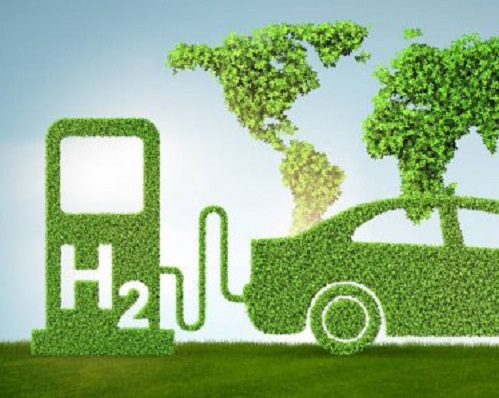 News
Programul pentru Transport Public Curat
Un nou proiect axat pe susținerea implementării serviciilor moderne conexe transportului public prin utilizarea combustibililor curați (gaz natural comprimat și gaz petrolier lichefiat), precum și a energiei generate de resurse regenerabile, a fost lansat în Republica Moldova.
Proiectul "Facilitarea investițiilor publice verzi în Moldova: Implementarea Programului pentru Transport Public Curat" finanțat în cadrul programului "Uniunea Europeană pentru Mediu" (EU4Environment) urmează a fi implementat de Ministerul Agriculturii, Dezvoltării Regionale şi Mediului și Ministerul Economiei şi Infrastructurii, cu susținerea Organizației pentru Cooperare și Dezvoltare Economică (OCDE).
În cadrul evenimentului de lansare secretarul de stat al MADRM, Dorin Andros, a menționat că investițiile verzi creează oportunități de dezvoltare a unor activități economice care să utilizeze durabil resursele naturale și să contribuie la reducerea efectelor negative asupra mediului.
Emisiile de la transport au cel mare impact asupra calității aerului în orașele mari, iar parcul transportului public din Republica Moldova este învechit, poluant și neprofitabil. Vârsta medie a mijloacelor de transport în capitală este de circa 15-20 de ani, 2/3 din mijloacele de transport vechi sunt de tip diesel, care în țările Uniunii Europene deja sunt interzise și scoase din uz, a constatat Dorin Andros.
Implementarea Programului pentru Transport Public Curat include două etape: prima etapă (pilot) este prevăzută pentru mun. Chișinău și Bălți, cu un buget de circa $19,1 mil. și prevede înlocuirea a 77 de unități de transport vechi (62 de troleibuze și 15 microbuze).
Pentru etapa a doua se examinează derularea a două scenarii. În primul scenariu se analizează oferirea a 735 vehicule urbane și suburane noi, cu o valoare de circa $150 mil., iar în scenariul doi sunt studiate posibilitățile de oferire a circa 2500 vehicule urbane, suburban și inter-urbane, cu un cost investițional de aproximativ $500 mil.
The account successfully was created. To confirm the registration, type the confirmation link wich was sent to your e-mail indicated in registration form, valid for up to 30 days.
Adress to us a question
You want to obtain an answer or you will can to suggest as an article necessary for your work process? Sign in on the page, send your question or suggest and obtain the answer from the experts in the shortest time, at your e-mail or published in the compartment "Questions and answers".
Submit the services by phone
Include correct the dates who are requested and in short time you will be contacted by an operator
Feedback
To monitor the status of sent Feedback, initial we recommend to you to do sign in on the page. So, the answer at PP "Monitorul Fiscal FISC.md" at feedback will be save and will be displayed in your personal profile. If the feedback is sent an you aren't authentificated on the page, the message will be sent tot your e-mail.
Dear user
For further improvements, please write a feedback about the quality and availability of the services provided from the site and user interface.