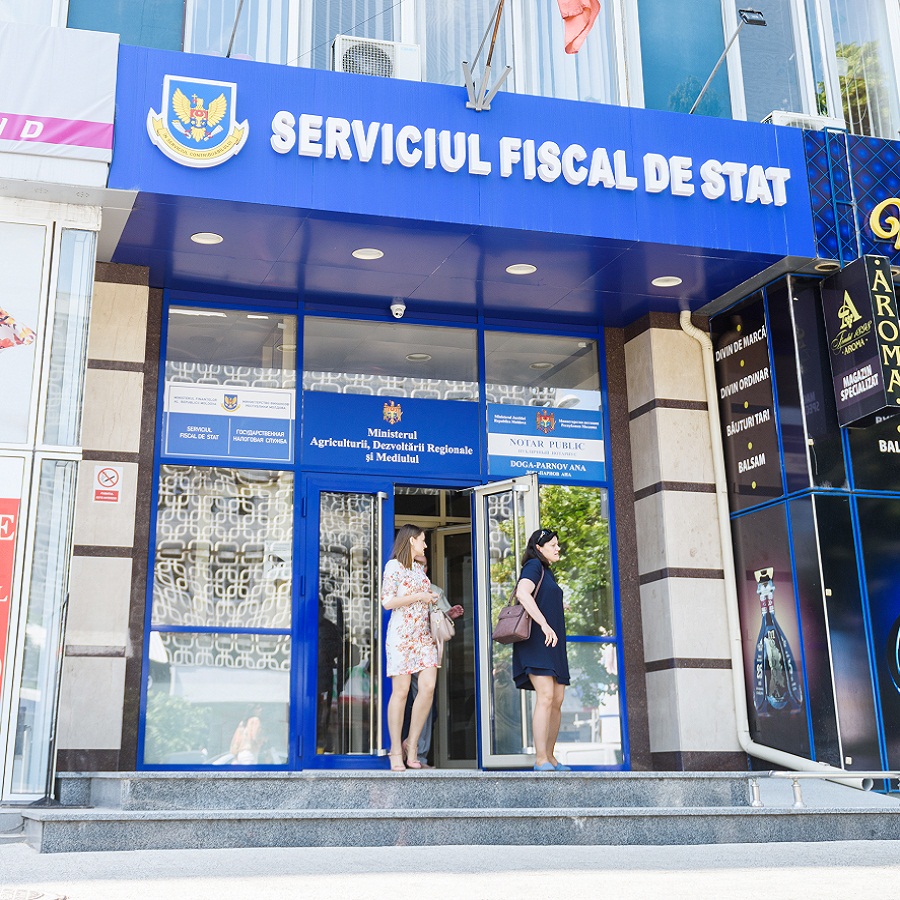 SFS monitor
SFS și INP au felicitat taximetriștii cu "Ziua automobilistului şi drumarului"
Serviciul Fiscal de Stat și Inspectoratul Național de Patrulare și Agenția Națională a Transportului Auto au desfășurat ieri, 28 octombrie 2018, o operațiune de amploare pe teritoriul municipiului Chișinău, care a avut drept scop felicitarea transportatorilor auto de pasageri cu ocazia Zilei automobilistului, dar şi informarea contribuabililor care prestează astfel de servicii în regim de taxi cu noile prevederi ale legislaţiei. Acţiunile de specialitate s-au desfășurat concomitent în diverse sectoare ale capitalei. Taximetriștii au fost trași pe dreapta şi felicitaţi, după care angajaţii SFS le-au înmânat pliante cu modificările operate în legislaţie. Per total, au fost informaţi şi felicitaţi aproape 150 de conducători auto. NOTĂ: În scopul informării și susținerii transportatorilor auto de pasageri în activitatea pe care o desfășoară, Serviciul Fiscal de Stat comunică că, începând cu 1 octombrie 2018, a fost stabilit un regim special de impozitare a plăților salariale ale angajaților conducători auto, ce efectuează transport rutier de persoane în regim de taxi, care stabilește că: – pentru venitul lunar de până la 10 mii lei angajatorii sunt obligați să calculeze și să achite lunar la buget un impozit pe venit în mărime de 500 lei, prime obligatorii de asistență medicală - 338 lei și contribuții obligatorii de asigurări – 702 lei – pentru venitul lunar ce va depăși limita de 10 mii lei, se va aplica impozitul pe venit în mărime de 12% – angajații conducători auto în regim de taxi își pot desfășura activitatea în baza listelor prezentate Serviciului Fiscal de Stat de către angajatorii acestora. Totodată, la efectuarea transportului rutier în regim de taxi, autoturismele trebuie să corespundă cumulativ următoarelor condiții: – să fie dotate cu aparat de taxat în stare de funcționare legalizat, verificat metrologic și înregistrat la Serviciul Fiscal de Stat – să fie dotate cu lampă de taxi în stare funcțională – să dispună de însemne, înscrisuri, elemente de culoare ale caroseriei – să dispună de inscripția: "În cazul în care nu este emis şi înmânat bonul de casă pe suport de hârtie, pasagerul are dreptul să nu achite călătoria". Nerespectarea normelor stabilite de actele regulatorii este pasibilă sancționării, conform prevederilor Codului fiscal și Codului contravențional. În vederea evitării situațiilor de sancționare, Serviciul Fiscal de Stat recomandă conformarea la prevederile legislației în vigoare."



via | www.sfs.md
The account successfully was created. To confirm the registration, type the confirmation link wich was sent to your e-mail indicated in registration form, valid for up to 30 days.
Adress to us a question
You want to obtain an answer or you will can to suggest as an article necessary for your work process? Sign in on the page, send your question or suggest and obtain the answer from the experts in the shortest time, at your e-mail or published in the compartment "Questions and answers".
Submit the services by phone
Include correct the dates who are requested and in short time you will be contacted by an operator
Feedback
To monitor the status of sent Feedback, initial we recommend to you to do sign in on the page. So, the answer at PP "Monitorul Fiscal FISC.md" at feedback will be save and will be displayed in your personal profile. If the feedback is sent an you aren't authentificated on the page, the message will be sent tot your e-mail.
Dear user
For further improvements, please write a feedback about the quality and availability of the services provided from the site and user interface.