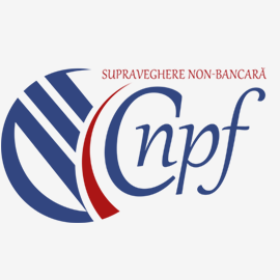 News
Noile atribuții pentru CNPF: proiect aprobat în prima lectură
Parlamentul a aprobat în prima lectură proiectul de lege care prevede ajustarea cadrului normativ la noul mandat al Comisiei Naționale a Pieței Financiare (CNPF). Necesitatea modificărilor legislative a fost determinată de redistribuirea unor competențe între CNPF și Banca Națională a Moldovei, începând cu 1 iulie anul curent.
Cele mai importante dintre noile atribuții ale CNPF sunt elaborarea și implementarea documentelor de politici în domeniul incluziunii și educației financiare; reglementarea și supravegherea modului de prestare a serviciilor și mecanismelor de soluționare a pretențiilor clienților; supravegherea corespunderii cu cadrul normativ în vigoare a informației și a materialului publicitar pentru serviciile financiare potrivit legislației speciale; soluționarea petițiilor și a litigiilor.
Scopul modificărilor este crearea premiselor instituționale necesare pentru fortificarea educației financiare, creșterea transparenței produselor financiare, eradicarea practicilor comerciale incorecte și a clauzelor abuzive, soluționarea eficientă a disputelor cu prestatorii de servicii financiare.
În septembrie 2020, Parlamentul a votat modificări la cadrul normativ, potrivit cărora, începând cu 1 iulie 2023, Banca Națională a Moldovei va prelua unele competențe ale Comisiei Naționale a Pieței Financiare. Astfel, celor două instituții le-a fost oferită o perioadă de tranziție necesară pentru organizarea activității în condiții noi.
Noile prevederi vor intra în vigoare la 1 iulie 2023. Perioada de tranziție este necesară pentru organizarea de către BNM a activității sale în condițiile supravegherii noilor sectoare. Acestea țin de licențierea/autorizarea/emiterea avizului pentru înregistrarea de stat, reglementarea și supravegherea activității asiguratorilor, reasiguratorilor și intermediarilor în aceste domenii, precum și a Biroului Național al Asiguratorilor de Autovehicule din Republica Moldova, a asociațiilor de economii și împrumut, a birourilor istoriilor de credit și a organizațiilor de creditare nebancare.
Proiectul de lege a fost supus consultărilor publice cu organele de supraveghere, cu asociațiile de business, cu mediul de afaceri.
The account successfully was created. To confirm the registration, type the confirmation link wich was sent to your e-mail indicated in registration form, valid for up to 30 days.
Adress to us a question
You want to obtain an answer or you will can to suggest as an article necessary for your work process? Sign in on the page, send your question or suggest and obtain the answer from the experts in the shortest time, at your e-mail or published in the compartment "Questions and answers".
Submit the services by phone
Include correct the dates who are requested and in short time you will be contacted by an operator
Feedback
To monitor the status of sent Feedback, initial we recommend to you to do sign in on the page. So, the answer at PP "Monitorul Fiscal FISC.md" at feedback will be save and will be displayed in your personal profile. If the feedback is sent an you aren't authentificated on the page, the message will be sent tot your e-mail.
Dear user
For further improvements, please write a feedback about the quality and availability of the services provided from the site and user interface.