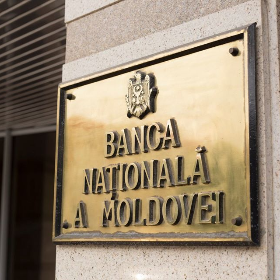 News
Normele de notificare la BNM a împrumuturilor primite de rezidenți de la nerezidenți vor fi revizuite
Banca Națională a Moldovei (BNM) a înaintat pentru consultări publice proiectul Hotărârii Comitetului executiv al BNM, elaborat în vederea aducerii în concordanță a prevederilor Instrucțiunii privind notificarea angajamentelor externe și a Instrucțiunii cu privire la raportarea unor operațiuni valutare de către băncile licențiate la modificările operate la Legea nr.62/2008 privind reglementarea valutară prin Legea nr.363/2022 pentru modificarea unor acte normative, ce vor intra în vigoare la data de 20.07.2023.
Reiterăm, că modificările la Legea nr.62/2008, în particular, vizează diminuarea plafonului de notificare la BNM a împrumuturilor/creditelor primite de rezidenți de la nerezidenți de la 50 000 euro la 10 000 euro (sau echivalentul acestora), precum și excluderea prevederilor ce țin de necesitatea notificării la BNM a garanțiilor emise de către garanții nerezidenți în favoarea rezidenților.
Totodată, în vederea eficientizării procesului de notificare și raportare la BNM a angajamentelor externe de către rezidenți (alții decât persoane fizice rezidente) proiectul prevede notificarea, luarea la evidență de către BNM și raportarea angajamentelor externe de către persoanele în cauză doar în formă electronică. În acest sens, va fi utilizat portalul web al BNM (componenta Sistemului informatic al BNM cu privire la licențiere, autorizare și notificare) prin intermediul căruia rezidenții notifică în formă electronică despre angajamentele externe și raportează în formă electronică la BNM despre operațiunile efectuate în cadrul acestor angajamente externe.
Persoanele fizice rezidente vor putea în continuare notifica angajamentele externe la BNM și raporta despre operațiunile efectuate în cadrul angajamentelor externe luate la evidență atât pe suport hârtie cât și în formă electronică.
Proiectul conține modificări la un șir de norme care vizează procedura notificării și raportării la BNM, acestea având drept scop simplificarea procedurii în cauză. De exemplu, se prevede abrogarea formularelor notificațiilor și a anexelor la acestea, stabilirea cerințelor față de informația care urmează a fi inclusă în notificările (solicitările) rezidenților către BNM de luare la evidență a angajamentelor externe, aprobarea formularului documentului care va fi eliberat de BNM urmare luării la evidență a angajamentului extern, care se va denumi Confirmarea BNM privind luarea la evidență a angajamentului extern. Raportarea se va efectua în baza anexelor la confirmările BNM.
Propunerile cu privire la îmbunătățirea proiectului se vor accepta până la 16 mai anul curent.
The account successfully was created. To confirm the registration, type the confirmation link wich was sent to your e-mail indicated in registration form, valid for up to 30 days.
Adress to us a question
You want to obtain an answer or you will can to suggest as an article necessary for your work process? Sign in on the page, send your question or suggest and obtain the answer from the experts in the shortest time, at your e-mail or published in the compartment "Questions and answers".
Submit the services by phone
Include correct the dates who are requested and in short time you will be contacted by an operator
Feedback
To monitor the status of sent Feedback, initial we recommend to you to do sign in on the page. So, the answer at PP "Monitorul Fiscal FISC.md" at feedback will be save and will be displayed in your personal profile. If the feedback is sent an you aren't authentificated on the page, the message will be sent tot your e-mail.
Dear user
For further improvements, please write a feedback about the quality and availability of the services provided from the site and user interface.