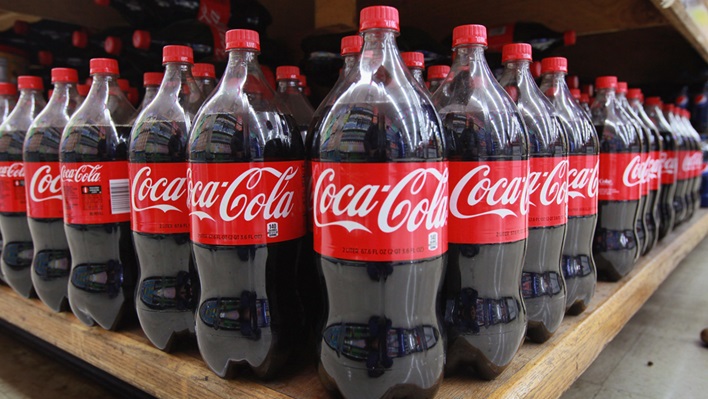 Panorama
Fiscul american cere Coca-Cola să plătească taxe de 3,3 miliarde de dolari din perioada 2007-2009
Coca-Cola Co a fost notificată de Fiscul american că trebuie să plătească pentru perioada 2007-2009 taxe suplimentare de 3,3 miliarde dolari, la care se adaugă dobânzi, ca urmare a practicilor corporaţiei de a înregistra o parte semnificativă a profiturilor în afara SUA, unde sunt ferite de taxare.
Cererea Fiscului vine în urma unui audit pentru perioada 2007-2009, a anunţat Coca-Cola într-un document transmis bursei din SUA. Fiscul nu a cerut plata de penalităţi, iar Coca-Cola susţine că taxele suplimentare nu sunt justificate, potrivit Bloomberg. Agenţia pentru colectarea taxelor din SUA a notificat Coca-Cola că acest caz a fost transmis deja avocaţilor cu recomandarea să fie susţinut în instanţa. Coca-Cola este doar una dintre marile corporaţii care au intrat în conflict cu Fiscul din cauza strategiilor de a înregistra profiturile în alte ţări, mecanisme despre care criticii afirmă că pun banii la "adăpost" de autorităţile americane. SUA se judecă şi cu retailerul online Amazon şi cu Microsoft din cauza tranzacţiilor intragrup derulate de acestea. Intenţionăm să utilizăm toate mijloacele administrative şi juridice necesare pentru a remedia această problemă. Compania a utilizat aproape 30 de ani aceeaşi metodologie pentru determinarea profitului taxabil în SUA rezultat din unele operaţiuni din străinătate, a precizat Coca-Cola într-un comunicat, adăugând că această metodologie a fost acceptată de autorităţi în perioada 1987-1995 şi ulterior prin cinci audituri consecutive până în 2006. Coca-Cola a cerut să se întâlnescă cu specialişti ai Fiscului, dar se aşteaptă să conteste în instanţă notificarea privind taxele suplimentare. Potrivit legilor din SUA, companiile datorează statului până la 35% din profiturile obţinute în alte ţări, dar primesc deduceri pentru taxele plătite altor guverne şi nu trebuie să achite contribuţiile în SUA până la momentul repatrierii banilor. Acest sistem încurajează înregistrarea şi păstrarea profiturlor în ţări cu taxe foarte mici. Coca-Cola a anunţat că anul trecut a obţinut 57% din totalul veniturilor în afara SUA, dar la plata taxelor a raportat că a înregistrat 83% din profitul înainte de taxe în alte ţări decât Statele Unite. La finele anului trecut, compania avea în conturi din afara SUA profituri nerepatriate de 33,3 miliarde de dolari, pentru care nu achitase taxe Fiscului american.


via | www.zf.ro
The account successfully was created. To confirm the registration, type the confirmation link wich was sent to your e-mail indicated in registration form, valid for up to 30 days.
Adress to us a question
You want to obtain an answer or you will can to suggest as an article necessary for your work process? Sign in on the page, send your question or suggest and obtain the answer from the experts in the shortest time, at your e-mail or published in the compartment "Questions and answers".
Submit the services by phone
Include correct the dates who are requested and in short time you will be contacted by an operator
Feedback
To monitor the status of sent Feedback, initial we recommend to you to do sign in on the page. So, the answer at PP "Monitorul Fiscal FISC.md" at feedback will be save and will be displayed in your personal profile. If the feedback is sent an you aren't authentificated on the page, the message will be sent tot your e-mail.
Dear user
For further improvements, please write a feedback about the quality and availability of the services provided from the site and user interface.