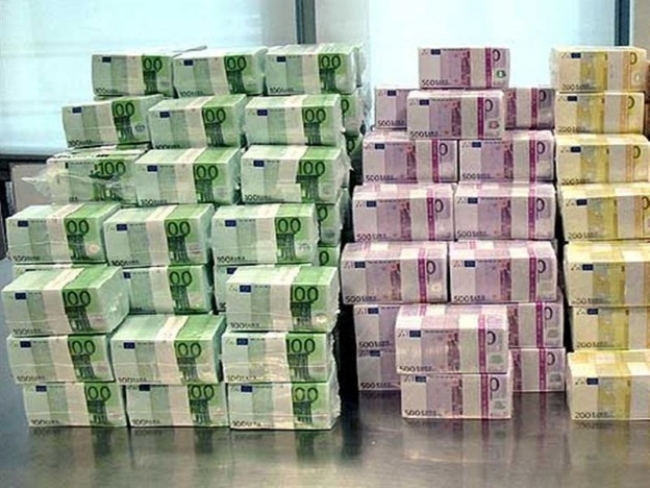 Panorama
România primeşte 500 mil. euro de la Banca Mondială pentru creştere economică şi reducerea sărăciei
Consiliul Directorilor Executivi al
Băncii Mondiale
a aprobat vineri, 16 decembrie 2016, suma de 500 mil. euro, care va fi acordată României în contul celui de-al doilea împrumut pentru politici de dezvoltare privind
eficientizarea finanţelor publice
şi creşterea economică (DPL).
Obiectivul acestui nou program este acela de a reforma anumite instituţii şi de a pune în aplicare politici necesare pentru un nivel sporit de creştere sustenabilă şi crearea de noi locuri de muncă mai bine plătite, precum şi pentru îmbunătăţirea standardelor de viaţă în România. Noul program sprijină trei priorităţi principale: se concentrează pe amplificarea potenţialului de creştere al României prin sporirea nivelului de performanţă şi de guvernanţă al întreprinderilor de stat, pentru creşterea nivelului de competitivitate la export şi al performanţelor macroeconomice. În plus, împrumutul DPL va contribui la îmbunătăţirea eficienţei modului în care este cheltuit banul public, prin sprijinirea achiziţiilor centralizate în sectorul de sănătate. În al doilea rând, contribuie la reducerea gradului de sărăcie şi de excluziune socială prin sprijinirea unei reforme cuprinzătoare a sistemului de asistenţă socială. Această reformă urmează să scoată jumătate de milion de români din starea de sărăcie. În plus, reforma cadastrului va oferi posibilitatea înregistrării gratuite şi sistematice a proprietăţilor imobiliare, inclusiv achiziţionarea, vânzarea şi transferul prin moştenire al terenurilor, pentru peste un milion de români, în special pentru persoanele din cadrul comunităţilor marginalizate şi pentru romi. Un sistem de cadastru funcţional va fi de o importanţă vitală pentru atragerea de noi investiţii. În cele din urmă, va sprijini la nivel global bunurile publice prin adoptarea primei Strategii Naţionale pentru Schimbările Climatice şi a Planului de Acţiune privind Schimbările Climatice. Se aşteaptă ca aceste măsuri să stimuleze investiţiile în sursele de energie regenerabile şi fără emisii de carbon şi să îmbunătăţească eficienţa energetică la nivelul sectoarelor rezidenţial şi industrial. Banca Mondială şi-a deschis biroul în România în anul 1991. Începând de atunci, Banca a furnizat împrumuturi în valoare de peste $10,6 mld., garanţii şi granturi în sectoare cum ar fi educaţia, sănătatea, agricultura, mediul, asistenţa socială, justiţia, transportul şi altele.


via | www.mediafax.ro
The account successfully was created. To confirm the registration, type the confirmation link wich was sent to your e-mail indicated in registration form, valid for up to 30 days.
Adress to us a question
You want to obtain an answer or you will can to suggest as an article necessary for your work process? Sign in on the page, send your question or suggest and obtain the answer from the experts in the shortest time, at your e-mail or published in the compartment "Questions and answers".
Submit the services by phone
Include correct the dates who are requested and in short time you will be contacted by an operator
Feedback
To monitor the status of sent Feedback, initial we recommend to you to do sign in on the page. So, the answer at PP "Monitorul Fiscal FISC.md" at feedback will be save and will be displayed in your personal profile. If the feedback is sent an you aren't authentificated on the page, the message will be sent tot your e-mail.
Dear user
For further improvements, please write a feedback about the quality and availability of the services provided from the site and user interface.