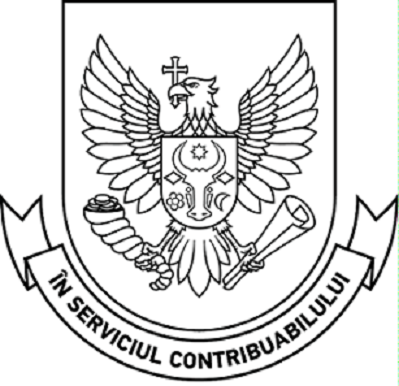 Questions and answers
2. (29.2.5.17) Apare la moștenitor obligația de stingere a datorie fiscale la impozitul pe venit a persoanei decedate la primirea moștenirii?
Conform prevederilor art. 1432 alin. (1) din Codul civil, moștenirea este transmiterea patrimoniului unei persoane fizice decedate (cel ce a lăsat moștenirea) către succesorii săi. Potrivit art. 1444 alin. (1) din Codul civil, patrimoniul succesoral include atât drepturile patrimoniale (activul succesoral), cât și obligațiile patrimoniale (pasivul succesoral), pe care cel ce a lăsat moștenirea le avea la momentul decesului. Totodată, art. 1446 din Codul civil, prevede că în patrimoniul succesoral nu se includ drepturile şi obligaţiile patrimoniale care poartă caracter personal şi care pot aparține doar celui ce a lăsat moştenirea şi nici drepturile şi obligaţiile, prevăzute de contract sau de lege, care sunt valabile numai în timpul vieţii celui ce a lăsat moştenirea şi care încetează la decesul lui. Articolul 17 din Codul fiscal, stabilește că veniturile generate de proprietatea persoanei decedate se consideră venituri ale moştenitorului după acceptarea succesiunii. Potrivit art. 20 lit. i) din Codul fiscal, pentru moștenitor – rezident al Republicii Moldova, patrimoniul primit cu titlu de donaţie sau de moştenire reprezintă sursă de venit neimpozabilă. Totodată, conform pct. 75 al Regulamentului privind modul de completare a Declaraţiei persoanei fizice cu privire la impozitul pe venit (Formularul CET15) din anexa nr.2 la Ordinul Ministerului Finanţelor nr. 102 din 3 iulie 2017, contribuabilul semnează declaraţia şi indică data prezentării acesteia. Primirea declaraţiei se confirmă de organul fiscal prin ştampila cu antet şi prin semnătura funcţionarului care a primit declaraţia. Astfel, obligația de prezentare a Declaraţiei persoanei fizice cu privire la impozitul pe venit revine fiecărui contribuabil personal, și nu poate fi transmisă prin moștenire sau imputată moștenitorilor. Prin urmare, obligațiile fiscale a persoanei decedate, calculate în Declarația privind impozitul pe venit (Forma CET 15), nu pot fi determinate, deoarece persoana respectivă nu mai există ca subiect de drept.
The account successfully was created. To confirm the registration, type the confirmation link wich was sent to your e-mail indicated in registration form, valid for up to 30 days.
Adress to us a question
You want to obtain an answer or you will can to suggest as an article necessary for your work process? Sign in on the page, send your question or suggest and obtain the answer from the experts in the shortest time, at your e-mail or published in the compartment "Questions and answers".
Submit the services by phone
Include correct the dates who are requested and in short time you will be contacted by an operator
Feedback
To monitor the status of sent Feedback, initial we recommend to you to do sign in on the page. So, the answer at PP "Monitorul Fiscal FISC.md" at feedback will be save and will be displayed in your personal profile. If the feedback is sent an you aren't authentificated on the page, the message will be sent tot your e-mail.
Dear user
For further improvements, please write a feedback about the quality and availability of the services provided from the site and user interface.