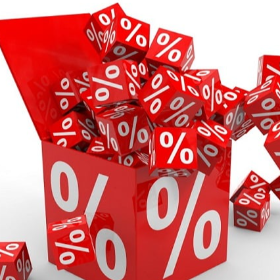 News
Acordarea facilităților fiscale și vamale – pre-condiție pentru finanțarea proiectelor de asistență tehnică
Lista proiectelor de asistenţă tehnică în derulare, care cad sub incidenţa tratatelor internaţionale, pentru aplicarea scutirilor la impozitul pe venit, accize, taxe vamale, taxe pentru efectuarea procedurilor vamale, taxe pentru poluarea mediului şi aplicarea scutirii de TVA cu drept de deducere, va fi completată cu încă 45 de proiecte noi. Cabinetul de miniștri a aprobat în ședința de astăzi, 9 noiembrie curent, proiectul de modificare a Hotărârii Guvernului nr. 246/2010, care conține lista respectivă.
Astfel, printre proiectele ce vor beneficia de facilități fiscale și vamale se regăsesc:
Consolidarea accesului la justiție prin asistența juridică pentru refugiați în RM (implementator Programul Națiunilor Unite pentru Dezvoltare);
Acordarea suportului RM în managementul durabil al râului Nistru (PNUD);
Conservarea și gestionarea durabilă a zonelor umede, cu accent pe zonele cu valoare naturală ridicată din bazinul râului Prut (Programul Națiunilor Unite pentru Dezvoltare; Ministerul Mediului, Unitatea de implementare a proiectelor în domeniul mediului);
Consolidarea capacităților de pregătire a poliției în RM (PNUD);
Consolidarea capacităților Oficiului Avocatului Poporului în protecția și promovarea drepturilor refugiaților și altor persoane (Înaltul Comisariat al Națiunilor Unite pentru Refugiați);
Proiectul competitivitate și reziliență rurală (implementatorChemonics International, Inc. Washington, Sucursala Chișinău);
Reducerea impactului asupra mediului cauzat de deșeurile din plastic în zonele de frontieră din Moldova (Asociația Experților "Pro Mediu");
Asistență rapidă pentru securitatea cibernetică din Moldova (Academia de e-Guvernare din Estonia) etc.
De asemenea, lista va fi actualizată prin includerea noilor beneficiari și/sau implementatori pentru 7 proiecte de asistență externă în derulare, dar și excluderea a 5 proiecte finalizate și confirmate în acest sens de către donatori și beneficiari.
Conform notei informative, intrarea în vigoare a proiectului se propune la data publicării în MO, pentru a evita tergiversarea importului bunurilor/serviciilor necesare bunei implementări a proiectelor de asistență externă, care se află în plin proces de derulare. Obținerea statutului de proiect scutit de taxe reprezintă o pre-condiție pentru unii donatori pentru a efectua transferul avansului/primei tranșe de grant către beneficiar.
The account successfully was created. To confirm the registration, type the confirmation link wich was sent to your e-mail indicated in registration form, valid for up to 30 days.
Adress to us a question
You want to obtain an answer or you will can to suggest as an article necessary for your work process? Sign in on the page, send your question or suggest and obtain the answer from the experts in the shortest time, at your e-mail or published in the compartment "Questions and answers".
Submit the services by phone
Include correct the dates who are requested and in short time you will be contacted by an operator
Feedback
To monitor the status of sent Feedback, initial we recommend to you to do sign in on the page. So, the answer at PP "Monitorul Fiscal FISC.md" at feedback will be save and will be displayed in your personal profile. If the feedback is sent an you aren't authentificated on the page, the message will be sent tot your e-mail.
Dear user
For further improvements, please write a feedback about the quality and availability of the services provided from the site and user interface.