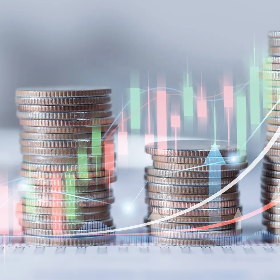 News
Supravegherea sistemului financiar non-bancar de către BNM
Practicarea activităților profesioniste pe piața financiară nebancară, reglementate și supravegheate de Banca Națională a Moldovei, fără act cu caracter permisiv sau fără îndeplinirea condiției de înregistrare stabilite de lege pentru desfășurarea activităților respective, ar putea fi sancționată cu amendă de la 60 la 300 de unităţi convenţionale.
Pe agenda ședinței secretarilor generali a fost inclus un proiect de lege ce are ca scop asigurarea exercitării competențelor atribuite Băncii Naționale a Moldovei, prin uniformizarea unor aspecte care vizează atribuțiile de supraveghere și control.
Astfel, proiectul prevede completarea Codului contravențional cu un articol nou ce va reglementa sancționarea activității neautorizate pe piața financiară nebancară.
Proiectul a fost elaborat în vederea implementării Legii nr.178/2020 pentru modificarea unor acte normative, prin care au fost atribuite Băncii Naționale a Moldovei unele competențe de reglementare și supraveghere a sistemului financiar non-bancar, în particular, a atribuțiilor de licențiere/avizare/înregistrare, reglementare și supraveghere a activității asigurătorilor, reasigurătorilor, intermediarilor în asigurări și/sau în reasigurări, a Biroului Național al Asigurătorilor de Autovehicule din R. Moldova, a asociațiilor de economii și împrumut, a birourilor istoriilor de credit și a organizațiilor de creditare nebancară – atribuții exercitate anterior de Comisia Națională a Pieței Financiare (CNPF).
Conform proiectului, în scopul realizării supravegherii, autoritatea de supraveghere poate solicita de la autorităţi publice şi alte persoane să prezinte orice informaţii de care dispun, referitoare la activitatea asociațiilor de economii și împrumut, membrii și administratorii acestora, precum și referitoare la activitatea organizațiilor de creditare nebancară, deținătorii de participațiuni/acționarii și beneficiarii efectivi ai acestora.
Totodată, proiectul de lege prevede o trecere la regimul de sancționare administrativă, cu un mecanism de determinare a sancțiunilor proporțional situației financiare a subiectului sancționat și cu luarea în considerare a gravității încălcării și a altor circumstanțe aferente.
The account successfully was created. To confirm the registration, type the confirmation link wich was sent to your e-mail indicated in registration form, valid for up to 30 days.
Adress to us a question
You want to obtain an answer or you will can to suggest as an article necessary for your work process? Sign in on the page, send your question or suggest and obtain the answer from the experts in the shortest time, at your e-mail or published in the compartment "Questions and answers".
Submit the services by phone
Include correct the dates who are requested and in short time you will be contacted by an operator
Feedback
To monitor the status of sent Feedback, initial we recommend to you to do sign in on the page. So, the answer at PP "Monitorul Fiscal FISC.md" at feedback will be save and will be displayed in your personal profile. If the feedback is sent an you aren't authentificated on the page, the message will be sent tot your e-mail.
Dear user
For further improvements, please write a feedback about the quality and availability of the services provided from the site and user interface.